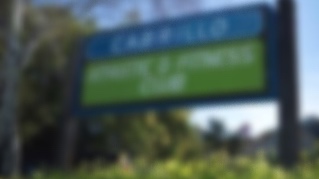 Open since 1978 | 6200 Soquel Drive
CABRILLO FITNESS WILL CLOSED FOR REMODELING ON:
Saturday August 31st
Sunday September 1st
Monday September 2nd
All Cabrillo members will have free access to all Toadal Fitness Locations during the brief closure
Sorry for the inconvenience.
Location Hours
Monday-Thursday 5:00am-10:00pm
Friday 5:00am-9:00pm
Sat and Sun 8:00am-8:00pm
Cabrillo Fitness Club has been serving the fitness needs of Santa Cruz County since 1978. As the years have passed, Cabrillo Fitness Club has continuously kept up with the latest trends in programs, services, and equipment in order to provide multiple options for exercise in order to achieve fitness goals. We are committed to providing clean, well maintained facilities to truly make CFC an extraordinary club for ordinary people. We offer two regulation racquetball, two squash courts, a basketball court, and a 50 foot heated salt water swimming Pool. We have new expanded weight selectorized equipment, plenty of Cardio Machines, no crowds, Cross-trainers, treadmills, bikes, and Free Weights. Additionally, we have an outside Spa and Poolside Steam Room, along with Saunas and Hot Tubs in each Locker Room! And, of course, Classes, classes and more classes! All included with your Membership!!
Hot tub

Outdoor Pool

Basketball Court

Lockers

Ample parking
Bathrooms

Sauna

Steam Room

Infrared Sauna
6200 Soquel Drive | Aptos | California